What is the SAM (Solar Air Module)? – Solar Heating
no images were found
Solar Air Modules (SAM) are modular solar air collectors (more commonly known as solar heating units) which have proved themselves to be very effective for solar heating contribution during the colder months of the year. Not only does SAM contribute directly towards your home's heating by adding up to 45 degrees to the temperature of the outside ambient air on cold sunny days – the fresh dry air supplied by the collector also reduces the amount of moisture accumulated in the house. This in turn makes the house feel warmer – and increases the efficiency of other heating systems by using the SAM solar heating system.
What Does the SAM (Solar Air Module) Actually Do?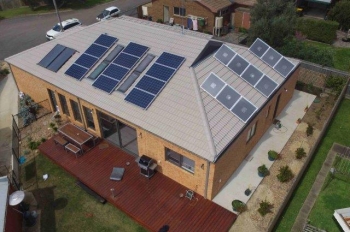 See The Solar Air Heating Performance Results to learn about the SAM and how much heat it actually produces!
FAQ
You can find most of your questions answered on our Frequently Asked Questions page. However, if you cannot find the answer you're looking for, you can contact us immediately via email.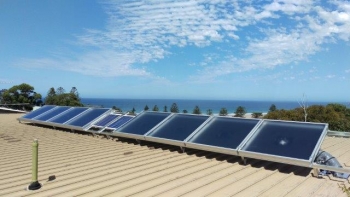 Brochure
Specifications
You can find all our specifications for the Solar Air Heater here. If you have other questions about solar heating or how the solar heating system works feel free to give us a call!
To view our Terms & Conditions of Sale or to view/print a copy of our Warranty Form please click on the respective following links: Terms & Conditions of Sale Warranty Form
If You Have Any Other Questions Feel Free To Call Us On 1300 655 118