Solar Air Module (SAM) Installation
Mildura Eco Living Centre (Mildura, VIC)
Supplied and installed by one of our Victorian dealers:
NEW EARTH SYSTEMS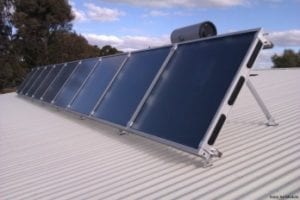 (MELC) is the product of over three years of community consultation led by the Sunraysia Sustainability Network (SSN) with the support of Mildura Rural City Council (MRCC). It is a staged program with the aim of assisting the Sunraysia community to move toward a more sustainable and prosperous future.
The MELC will be developed as a world-class demonstration site and a hub for programs which will encourage a positive and lasting influence on community attitudes to more sustainable ways of living.
The MELC is a multipurpose community facility displaying sustainable design elements, building practices and technologies. Site amenities and a café/bakery specializing in healthy, organic food are also planned but are subject to future funding. The MELC represents a vital step towards educating the community about the challenge of regional self-sufficiency to mitigate and adapt to climate change and drive future environmental opportunities.
New Earth Systems have installed a state of the art solar air heating and a dual-layer in-ground cooling system in the new MELC building.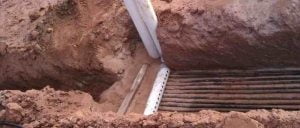 The heating system will provide 6.3KW of full sun heat for the building. A sophisticated differential controller will enable the system to heat the building with fresh air even in overcast conditions.
Solar Whiz fans will recirculate heated or cooled air through a rock thermal energy store located under the floor slab. This will allow stored warm air to flow into the building at night or early in the morning. On hot days cool air will flow from the thermal store to complement the in-ground cooling system.