Solar Air Module (SAM) Installation
Sustainable House Day Listing (Elsternwick, VIC)
Supplied and installed by one of our Victorian dealers: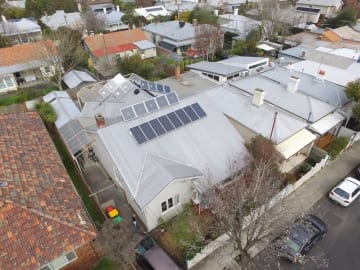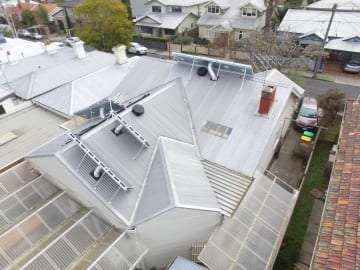 Sustainable House Day is a fantastic event that has been running for over 15 years, providing homeowners with an insight into sustainable, green living. It is a fantastic way to showcase their renewable home systems, or environmentally-friendly design. One of the 2017 submissions features a home with 14 SAM solar collectors contributing to the home's heating & nighttime cooling! Located in Elsternwick, this submission features a 4.5 star energy rating and a 30% saving on electricity use!
These images were provided by the dealer, with the home owner's consent. With the flexibility of the SAM solar collector frames, SAM systems are ideal for many different styles of homes! Varying angles or pitches for roofs are no issue, and neither are sheet metal or tiled roofs.
Interested in discovering more? Check out the Sustainable House Day listing here!